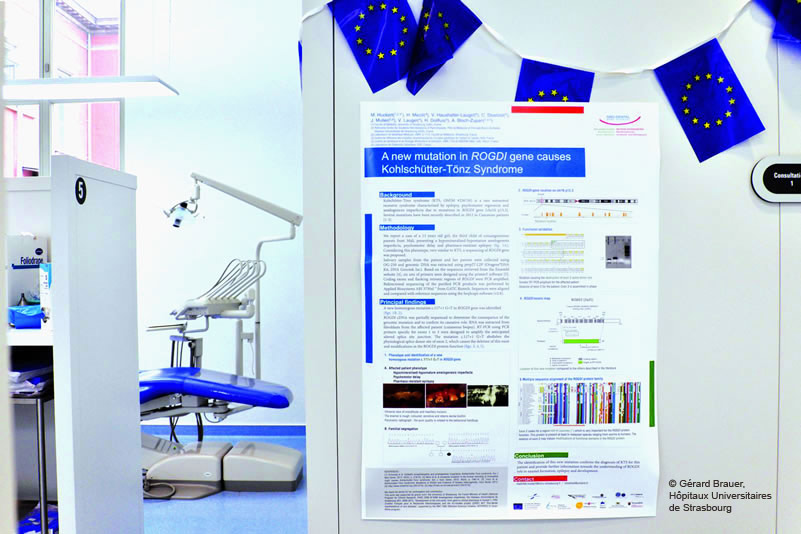 Oro-Dental Rare Diseases
Care for all
Oro-Dental Rare Disease is a cross-border research programme that aims to develop the knowledge, diagnosis and treatment of oral and dental pathologies in patients with rare diseases.
A disease is defined as rare when it affects fewer than 1 in 2 000 people
There are more than 7 000 rare pathologies
25 million people in Europe are affected
80% of rare diseases are genetic
900 rare diseases have oro-dental manifestations
The cross-border added value
A research programme without borders
3 000 patients (cross-border cohort studies)
Researchers collect relevant data (environmental, family, medical, dental, etc) from patients and their families and identify the molecular basis of the disease, i.e. the genes, proteins and the mechanisms responsible for oro-dental anomalies.
The programmes main areas of work range from a high-speed sequencing tool for the diagnosis of oro-dental anomalies, continuing work on the discovery of new genes and specific lab-based studies through to the development of a quality of life module for patients.
Co-funding